Iraq's proposed 2018 federal budget bill offers insights into how Baghdad plans to deal both politically and financially with the Kurdistan Region. In a departure from business as usual, the federal government has amended a decade long revenue sharing arrangement that has underpinned the basis of Erbil's administrative autonomy in the post-2003 era.
Cabinet approved the 2018 budget law on November 5, but wrangling within parliament has meant that it has yet to be put to a vote or even formally debated. According to State of Law MP, Khalid Al-Asadi, there are three outstanding issues of contention that need to be resolved before an extraordinary session can be convened to vote on the bill: petrodollar payments for oil-producing provinces; allocations for provinces liberated from ISIS; and the KRG's budget share.
The proposed budget sets total spending at $88 billion while projected revenues amount to $77 billion with a deficit of $11 billion. Proceeds from oil sales ($65 billion) make up 85% of total revenues with oil exports expected to average just under 3.9 million bpd at $46 per barrel.
Among the most significant adjustments to the budget pertain to the way Baghdad intends to allocate funds to the Kurdistan Region. In an unprecedented move, the 2018 budget has done away with the traditional 17% fixed share of actual spending that was enshrined in previous budget laws, and has opted instead to specify allocations for each of the 3 provinces within the Kurdistan Region. It is unclear how the 17% figure was initially determined, though it appears to have been a generous gesture made by then-finance minister Adil Abdul Mahdi, whose party enjoyed particularly close ties with the Kurds at the time, in addition to some tactful negotiating from then-deputy prime minister Barham Salih.
Kurdish opponents and rivals of Masoud Barzani's Kurdistan Democratic Party have long lamented the lack of transparency in how the KRG distributes funds within its region. Collection of revenues from independent oil sales are shrouded in mystery but leaked emails from President Erdogan's son-in-law and energy minister Berat Albayrak have shed light on Turkey's shadowy dealings with KDP natural resources minister Ashti Hawrami. Both the PUK and Gorran have lobbied Baghdad to address the mismanagement of public finances within the region and the new approach within the 2018 budget reflects Baghdad's determination to address the issue.
The proposed budget makes no mention of a specific percentage share for the Kurds. Rather, Article 9 refers to the "provinces of the Kurdistan Region" and determines that their budget share should be commensurate with the population of each of the three provinces in the region. In doing so, it weakens Erbil's grip on the KRG's finances and distributes wealth more fairly to political rivals in Sulaimaniyah.
Of the $5.6 billion allocated to the Kurdistan Region, the 2018 bill determines that 40% will go to Sulaimaniyah province, 36% to Erbil, and 24% to Dohuk.
In real terms, the Kurdistan Region's share equates to 12.67% of total spending minus sovereign expenses, which – in Baghdad's view – represents a more equitable share in line with the region's population.  Without a census, authorities rely on data from the trade ministry's food ration system (known as the Public Distribution System), in addition to figures from the electoral roll. Spending on vital items including medication, fuel imports, and the PDS are also outlined in the budget, with the Kurdistan Region receiving a fixed 12.67% share.
With Kirkuk's oilfields back under federal control, the 2018 budget commits the KRG to exporting "no less than" 250,000 bpd from oilfields within its region. The delicate wording is meant to imply that if the KRG were to independently sell oil beyond the 250,000 bpd commitment, it would not be sanctioned by Baghdad.
In return for the KRG's cooperation, the federal government commits itself to paying the salaries of Kurdish Peshmerga through the Iraqi Army budget, although per Article 9(2), the number of Peshmerga salaries should be commensurate with the population of the three Kurdish provinces. Here again, Baghdad seeks to sway the balance of power within the Kurdistan Region away from Erbil's dominance by ensuring that non-KDP aligned Peshmerga also get paid.
Kurdish officials often cite much higher figures needed to keep the KRG afloat, and this can be explained by the KRG's bloated public sector. In comparison to Erbil province's budget share of $2 billion, Baghdad will receive $2.3 billion, while Basra's allocation amounts to $1 billion. The 2018 budget incorporates 682,021 KRG employees in its spending plan, which represents 23.5% of the total Iraqi public sector workforce that amounts to just under 2.9 million. With mounting debt from its oil deals with international firms, and having accrued a massive backlog from months of unpaid salaries, the KRG will need to endure a difficult fiscal climate next year, especially given that over half of its oil revenues generated from independent sales used to come from Kirkuk.
The KDP will likely voice strong opposition to the bill in parliament but there appears to be enough political will among rival factions to ensure that new fiscal arrangement between Baghdad and Erbil becomes law. Many Kurdish leaders will find it difficult to come to terms with autonomy lite, but the KRG's dire political and economic situation will likely ensure that compromise prevails over obstinacy.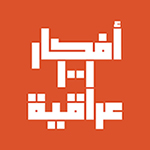 Ali Hadi Al-Musawi
Ali Hadi Al-Musawi is an Iraqi analyst and contributing writer at 1001 Iraqi Thoughts.