On November 17th, 2017, the Iraqi Army's 7th and 8th  Divisions crossed the Euphrates at 7:30 a.m. local time and stormed the town of Rawa in Western Anbar. The fighting would last roughly five hours and the liberation of the town would represent the erasure of the so-called Caliphate due to Rawa being the last urban stronghold under the control of ISIS since 2014. Freeing Rawa meant that the so-called Islamic State  had been defeated militarily in Iraq. With the bulk of the terrorist forces pulling back northwards towards Badia Ba'aj, a steppe that is roughly 22,000 km2 in size and stretches from just south of the town of Ba'aj in Ninawa province to parts of the Euphrates river in Western Anbar, it had become necessary to launch a follow-up operation to destroy the terrorists' hideouts deep in the desert.
As of November 23rd, fourteen brigades of the Popular Mobilization Forces, the 3rd Brigade of the Iraq Federal Police, and units of the 9th Armoured Division initiated the follow-on military operation to flush out the remaining ISIS pockets hiding out in the Ba'aj Steppe and Tharthar Valley. The main objectives are to clear these two land features and reach the Syrian border in order to fortify positions in the desert. Doing so will prevent additional terrorists from crossing over to threaten security in Iraqi cities as well as limit the group's freedom of movement overall.
Many wonder what comes next. The security situation in Iraq has slowly improved in recent years, thanks to coordination between local law enforcement and military intelligence to facilitate the capture of weapons bound for ISIS sleepers as well as neutralizing attacks as quickly as possible before the group inflicts maximum casualties. In liberated areas, ISIS has already reverted to insurgent tactics meant to harass local forces, but they are unable to regain control of villages due to the quick responsiveness of local Popular Mobilization Units after they are contacted by local residents. Ultimately, counter insurgency operations will serve as an effective method of degrading ISIS capabilities to the point that they will no longer pose a threat in each province (Ninawa, Salah al-Din, Diyala, Anbar).
One such example is in the Hawijah (Kirkuk) region, where an insurgency was sprung up just as military operations ended with the liberation of over 155 villages in the span of 18 days. Villages in this area have come under attack by ISIS cells almost daily since October 8th, from the nearby farmlands as well as tunnels in the Makhoul and Hamrin Mountains that have been discovered recently by Iraqi Security Forces. While the engineers within the Iraqi Security Forces are still dismantling explosives to allow civilians to return to their homes, local brigades of the Popular Mobilization Units have been carrying out counter insurgency operations to comb the surrounding countryside for hideouts and weapons caches previously undisclosed. Most notably, Brigade 56 carried out an operation on Mount Makhmur near the Dibis administrative district earlier this week and eliminated 25 ISIS members while destroying at least two tunnels. Brigade 16 which is based out of Tuz Khurmato, recently eliminated a cell of 11 ISIS fighters after discovering a tunnel near Dikmat Kano village. The latest operation was launched on November 23rd to search for ISIS fugitives in the farmlands west of Kirkuk, but details are yet to be revealed.
In Diyala, Iraqi Army 5th Division and 23rd Brigade of the Popular Mobilization Forces initiated a counter insurgency operation meant to flush out ISIS in the surrounding countryside as well as elimination of weapons caches to degrade the group's capabilities. ISIS has been fighting as an insurgency in this area for well over a year while still being able to carry out suicide attacks in nearby towns, and remain untouched in remote areas previously not searched by Iraqi Security Forces. The basins east of the Tigris are notorious for having an insurgent presence, and are known to have maintained such a status even before the 2003 invasion. Control (despite the rough terrain) of the Hamrin Basin, Hamrin Mountains, and Al Azam Basin is important because it links Salahuddin, Kirkuk, and Diyala provinces in such a manner that it allows ISIS to target Tikrit, Samarra, Diyala, and Kirkuk from one location.
In Ninawa, the Iraqi Army's 15th Division is still engaged in clearance operations around towns of Tal Afar and Ayadiyah. They have been uncovering large stocks of ammunition that were left behind when ISIS terrorists fled north and surrendered themselves to the Peshmerga during the Battle of Tal Afar. Just recently, ISIS initiated an attack on 3 towns southwest of Mosul and were repelled by elements of the Popular Mobilization Forces' 36th Brigade. ISIS in this area carry out their attacks from the Ba'aj Steppe, with sites that have been in use by the group since 2013.
Up until the Qa'im and Rawa offensives, cities in Anbar were encountering ISIS sleeper attacks almost weekly in the form of suicide bombers. Prior to the offensive on Qa'im, Iraqi Security Forces initiated a cleansing operation in Wadi Houran, a 350 km valley which stretched from an area north of Rutbah, northeast towards Haditha. The valley represented a freedom of movement for ISIS because it allowed them to relocate in Anbar without using main roads to avoid targeting by Iraqi aircraft. Its loss meant that the group was longer able to launch surprise attacks on towns such as Ramadi.
All in all, Iraq Security Forces are switching from engaging in offensive warfare towards counter insurgency in order to prevent ISIS from regrouping as well as stopping terror attacks before they can happen. Intelligence-gathering will play a key role in this phase because it will be critical to identify terrorists at-large and facilitate raids to capture or kill them before they can cause damage to the civilian populations in liberated areas. Other than inflicting civilian casualties, ISIS will also seek to target critical infrastructure such as refineries and power stations through their method of attrition in order to throw local governments into disarray and switch their attention from counter insurgency to a more urgent (and deteriorating) security situation. The Iraqi Army is not the same army from 2014 and now have personnel with years of experience in dealing with the terrorists, which will be essential in maintaining order of the country. The next several years will be important for security coupled with political and social issues that will need to be addressed, because it will represent a time where Iraq will be heading towards a peaceful period if the threats are handled correctly.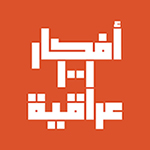 J. Ramirez
J. Ramirez is a former sergeant in the United States Marine Corps Reserve.